About LaraJobs
The Artisan Employment Connection
LaraJobs connects talented Laravel developers with the companies who hire them.
LaraJobs is built and maintained by UserScape, creators of HelpSpot. UserScape founder Ian Landsman knew when he hired Laravel creator Taylor Otwell that he was joining a burgeoning community of web artisans; Laravel has since grown into the most popular PHP project on Github. Whether we're supporting Taylor's ongoing development of the Laravel framework, sponsoring the annual Laravel conference, Laracon, or participating in podcasts and newsletters throughout the Laravel community, the team at UserScape loves being part of the Laravel community.
"Several people a month contact me in search of Laravel or PHP developers. I just send them wandering through the Laravel community. It's occurred to me that it'd be better if there was a specific site focused on Laravel jobs."
LaraJobs is that site.
Jobs
LaraJobs's primary focus is on programming and development jobs in Laravel. We may also list front end and general programming work as appropriate, but first and foremost you can turn to LaraJobs for all your Laravel job needs.
Whether you're looking for full-time, part-time, freelance, or internship opportunities, we've got you covered.
Partners
We recognize and value the strong Laravel community. We partner with the biggest names in the Laravel world to bring the widest selection of job opportunities to you. We split all job posting fees 50-50 with the partner who referred them thereby helping these Laravel community sites continue their important work.
Email us to apply for a LaraJobs partnership.
Community and Meetups
Do you run a Laravel meetup? Link to LaraJobs from your group/site and we'll send you Laravel Stickers!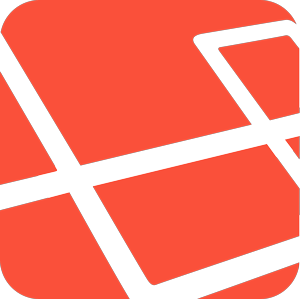 All you need to do is put our logo (see below) and link up on your meetup page then email us with the link URL and a name and address for us to send the swag to!
Meetups Supporting LaraJobs
Logo and Linking
Need a logo to link with? Below is a PNG of the white version as well as an EPS with multiple color states.
Download EPS (multi-color/vector)
or
Download PNG (white)